MEET OUR ARTISTS
At Hayadi Salon we are a team of artists that work with harmony. We embrace diversity and personal development driven by accomplishments. We keep our commitments to our customers and one another.
"Our models are our clients." - The Hayadi Team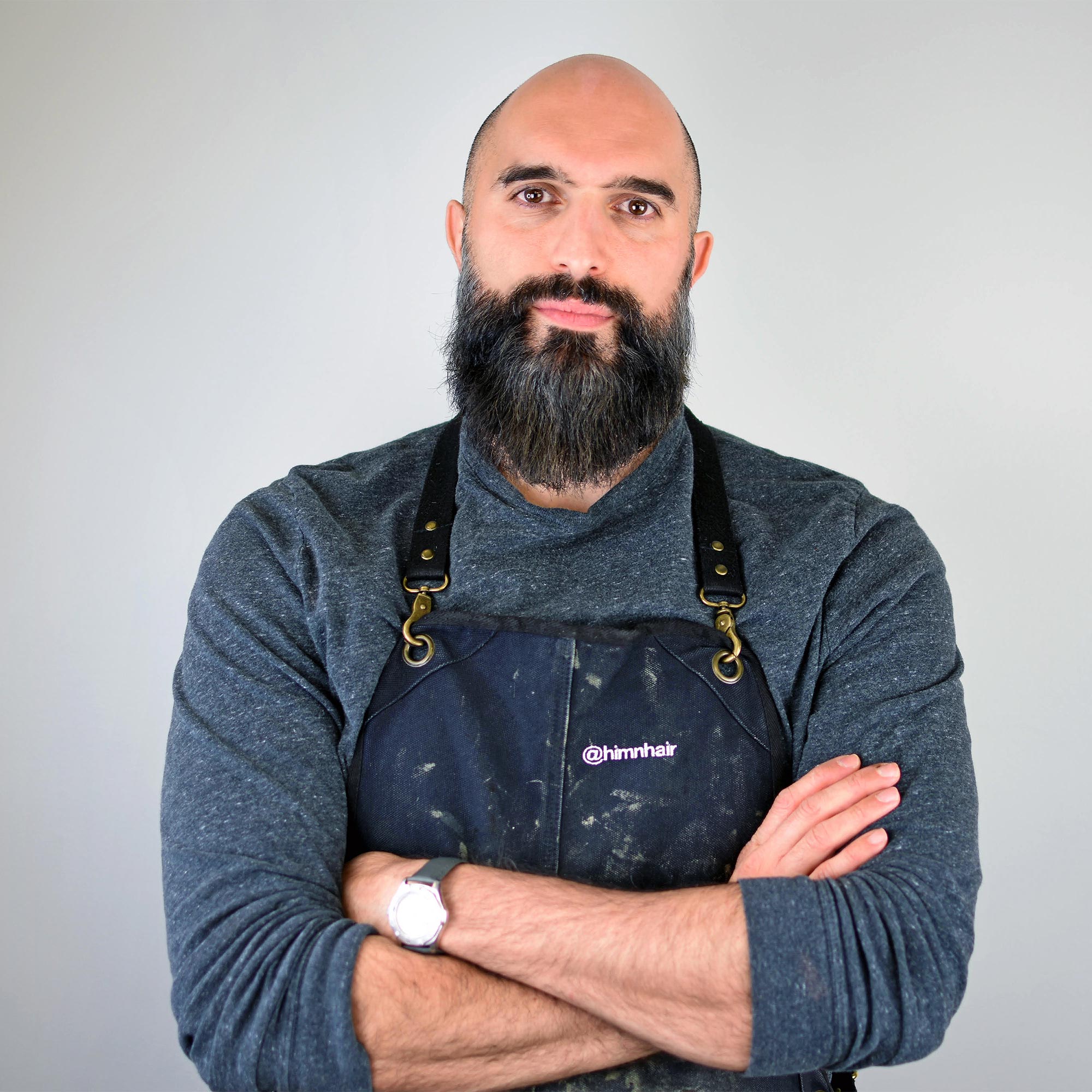 Zaid is the owner of Hayadi Salon and master stylist with 20+ years of experience. He has been voted top stylist by NOVA Magazine, has been awarded as a top 10 Platinum blonde in the USA, and recipient of numerous LTC awards.
In addition to his vivid color specialty and textured cuts, Zaid is known for his ability to serve clients looking for "big changes." Even with these transformations, he is focused on wearable styles that can be maintained far beyond the salon walls.
It's not uncommon for his clients to leave his chair saying, "Wow, I was told my hair couldn't do this!"
Zaid is Schwarzkopf blonde certified and has a Bachelor's Degree in Business Administration from George Mason University.
Away from the chair: Zaid grew up in Jordan, moved to Japan and Hawaii, and settled in Virginia and where he began his hair journey at the age of 16.
IG: @himhair
Avisa brings 15 years of experience in the beauty and fashion industries to Hayadi.
She specializes in hair botox and loves to create transformations that include haircuts, vivid colors, custom hair painting, and balayage services.
After a thorough consultation with her, clients are at ease knowing they're getting a custom experience—so much so that you can see their stress melting away as they enjoy one of her epic scalp massages at the shampoo bowl.
Avisa pays close attention to her clients' individual needs when it comes to hair care, both in the salon and at home, and she enjoys educating them on proper color and styling maintenance with our signature Hayadi professional hair care products.
Away from the chair: In addition to her career in hair and beauty, Avisa trained at the Barbizon Modeling & Acting School and served as the Artistic Director of the rock band, Rites of Ash, coordinating hair, makeup, wardrobe, and overall style for music videos, photo shoots, and live shows.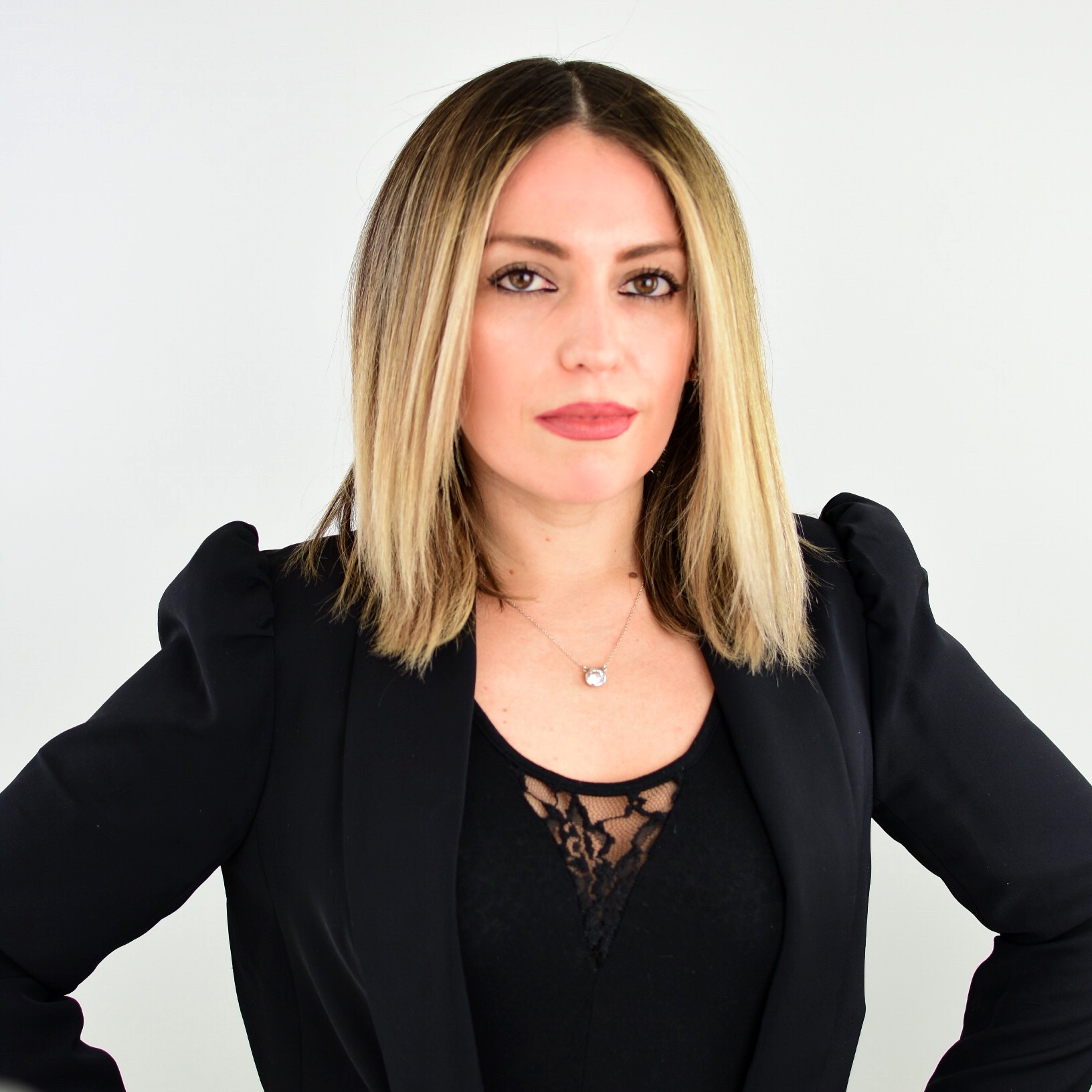 Carmen has worked with the Hayadi team for over 10 years. To know her is to love her.
Carmen excels at styling long, thick hair and specializes in smoothing out curly hair and blending colors. Just as every client's lifestyle is unique, she believes their hair care should be as well.
Many of her clients are looking for natural, lived in looks that are effortless to maintain.
She is a Schwarzkopf master colorist, certified ombré specialist, color melt specialist, and advanced cutting TIGI certified.
Away from the chair: Carmen has a daily mindfulness and meditation practice, which helps keep her centered.
IG: @carmendidit
Laith has 10+ years of color and cutting experience, making his clients (and colleagues) laugh along the way.
He's known for his light-hearted spirit and genuine connection with his clients.
Laith's technical depth allows him to create high-end styles and his signature "lazy girl hairstyle" that make his clients feel like the best version of themselves, inside and out. It's not unheard of for his clients to drive an hour to see him because they don't trust anyone else with their hair.
Laith is a balayage and blonde specialist. He's also a Redken master colorist and advanced cutting TIGI certified.
Away from the chair: Self-proclaimed party boy, Laith is fueled by nightlife and coffee. If you've been in the salon, it's likely you've heard him share his mantra, "Just like guacamole, I'm extra!"
IG: @onceuponahair